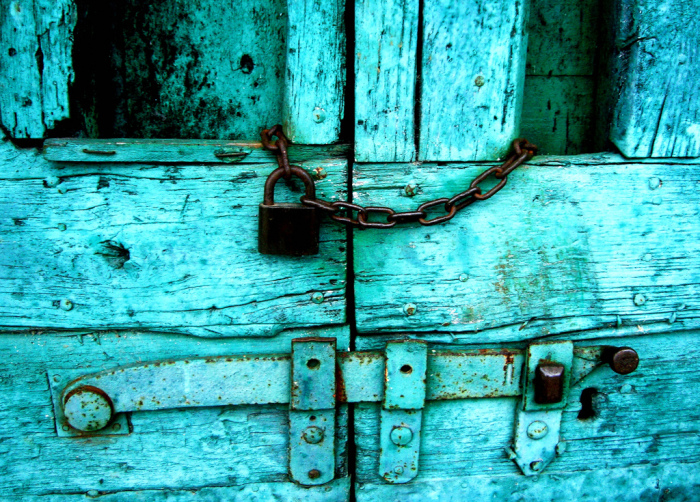 25 Feb

When You Won't Forgive…Yourself.
Got this word from my website.
"I wanted to throw my computer in the trash after reading

your

story.
It stirred up all kinds of pain in my gut because I too have been sexually abused by someone who should've known better but didn't do better by me. No one knows because I never told a soul.
I have been with

lots of men

. I let them do whatever they wanted to my body because then I would become exactly the very thing I believed I was – a slut. It numbed me long enough to have some kind of physical touch (

I craved that

) but

no love

– because let's face it, that is a load of B&llSH9t.
Love

doesn't

exist. It's not real

.

Not for people like you and me. We're always going to be the

dirty girl

.
I have pledged to myself to

never love

anyone and never allow anyone to love me. And that works fine for me. Until I found out that I was

pregnant

.
I was mortified that I had been stupid enough to get pregnant. I tried to get support from anywhere I could get it. But there was

none

. I wasn't even sure who the father was. I was terrified to bring any innocent life into my world. I was not fit to be a mother. How could I care for another human being when I felt like I was

incapable

of loving anyone?
I had an

abortion.
I want to tell you that I felt bad doing that but I didn't. Once it was done, everything in my life exploded. I couldn't deal with the

guilt

that I felt. I would have nightmares about the baby. I could hear

my baby crying

and it would never stop. It haunted me every moment of every day. I'd see somebody pushing a

baby

in a stroller and I would break into tears. It's been 7 months and it hasn't stopped tormenting me. I can't eat. I can't sleep. I don't go out anymore. I've stopped living.
I have willingly killed a

piece of myself

and I can never pay

enough

for what I've done. It wasn't an accident. It was a choice.
I felt

hopeless.
I was looking up movie times and I got your website. I was like "What in the world is this sh8t?"
I don't know

why I did

, but I read your story and you dumped everything I believed about myself and what happened to me on my (butt).
You talked about God. God? I'm sorry but

where was God

when all that was happening to me?
Forgiveness? You said I needed to release him from the debt that he owes me? I don't think so. I will NEVER release him from that debt. I was a kid and he took everything from me.
I got so p8ss8ed off. You completely derailed my "right" to be angry. I felt rage that I didn't even know was inside of me. Or maybe I did, but I haven't let myself feel it because it scares me of what I'll do.
In that moment I knew that I

had

to write you.

How

do you do it? How do you

forgive

something like that?
And maybe the scariest thing of all is…
I CAN'T FORGIVE MYSELF.
How can I forgive myself for what I've done? I hurt someone innocent. The very thing I was terrified of becoming…a monster that hurts another human being…I killed someone. A baby who was innocent and needed LOVE. I'm WORSE than the man who abused me. At least I'm alive but I know that I don't deserve that. How will I ever forgive myself for

THAT

?

"
Ouch.
My heart hurts for everyone who finds themselves in a situation of pain, guilt, shame and hurt beyond anything we can comprehend. Do you see that this is

CRUD

? Crud that was

NEVER

dealt with.

CRUD

that has been simmering and suffocating the truth right out of this persons heart and mind. She admitted that she would

NOT

let herself

FEEL

it because she was scared of what she would do. She

chose

to not forgive and she

chose

to not love. Including

herself

.
I think this is one of Satan's most lethal weapons…

refusing to forgive

. The bible is clear about this idea of

'refusing to forgive'

someone.
"If

you

forgive

those who sin against you, your heavenly Father will

forgive you

. But if you

refuse to forgive

others, your Father will not forgive your sins. Matthew 6:14-15
But then I kept reading. And this passage

smacked

me in the

heart

.
"Whenever you stand praying,

forgive

, if you have

anything against ANYONE

, so that your Father who is in heaven will also forgive you your transgressions. But if you

do not forgive

, neither will your Father who is in heaven forgive your transgressions." – Matthew 11:25-26
"…if you have anything against

ANYONE

…" The obvious conclusion is she needs to forgive the one that hurt her. That's true. But look deeper here. Did she not have something against

herself

? Wasn't she

REFUSING

to

FORGIVE HERSELF

? She was holding something against herself. Anyone means

ANYONE,

 including ourselves.
That made me start talking to God about all of us who have things that we need to

forgive ourselves

for. All of us have sinned and those of us that have a personal relationship with Jesus may have head knowledge that the word says,
"If we confess our sins, He is

faithful

and righteous

to forgive

us our sins and to

cleanse us

from

all

unrighteousness." 1 John 1:9
But we don't always believe and accept that in our hearts. And there lies the problem doesn't it? We know that we have to forgive

OTHERS

…but when it comes to ourselves, we psychotically choose to

NOT FORGIVE OURSELVES

. Like we know more than God. Matthew 11:25 says "If you have

ANYTHING

against

ANYONE

–

FORGIVE

." Period. It doesn't leave any other options.
Max Lucado says "Forgiveness is

unlocking

the door to set someone

free

and realizing that

you

were the

prisoner

.
Beautifully said. And that's just it. Each of us has

CRUD

.
CRUD

is the emotional leftovers from someone who hurt us.
I've explained this before.
Let's say I see someone at the mall and

they punch me in the arm

in an attempt to make a funny greeting. And I tell them, "Hey, don't do that anymore because it really hurts." They say, "Oh, my bad. I'm sorry." And I forgive them and we go on our way.
But the next time I run into them,

they raise their arm

in greeting but I instinctively flinch…why? Because what I

"know"

is the hurt that they caused me. So I shrink back because what I remember and what they made me feel is –

PAIN

. So I flinch. Even though I truly

DID

forgive them. It doesn't have anything to do with forgiveness. Because I

DID

forgive them. But what my mind and heart knows is that "This person has hurt me in the past. Will they do it again?"
Where this can take a very hard wrong turn is when we allow the emotional

CRUD

from that past pain to interfere with our current lives. If I do not deal with that pain (
and keep dealing with it until it doesn't cause an outward unhealthy response

) then pretty soon, because I've been hurt by this person, now

EVERYONE

I meet is suddenly a potential hurt and I won't allow anyone to get close enough to me to even raise their arm to greet me. It's

SELF PRESERVATION

.

SELF PROTECTION

.

THAT IS CRUD.
That is why I say…DEAL WITH YOUR
CRUD

OR YOUR

CRUD

WILL DEAL WITH YOU. You must deal with your

CRUD

.
If this woman would have dealt with the sexual abuse trauma, there most likely would've been a totally different outcome. But the longer she went without dealing with her

CRUD

, the more layers and more unhealthy responses were learned and executed in her life. And not dealing with the

CRUD

is

ALWAYS

worse then dealing with it.
Crud

isn't

sin but it can

quickly

take us to the place of

sin

.
When we refuse to forgive someone, that is

SIN

. Even if we refuse to forgive

OURSELVES

. If Jesus forgives us then

who are we

to refuse that forgiveness to ourselves? Who do we think we are? Do we know

more

than Jesus about what is "forgiveness – worthy" or not? When we think we know more than God, we are in

SIN

.
Many people have sabotaged their lives because

they will not forgive themselves

for sin. Is it normal to feel remorse? Sure. But remember what I said about forgiveness…it means that we look at the hurt that the person caused, we look at it and then we release them from the debt that we think they owe us.
Forgiveness isn't hard until

YOU

have to do it. When you have to forgive someone that hurt you and in your heart and mind they

DON'T

deserve to be forgiven. They're not even sorry for what they did. And many times they hurt us over and over again. That's when forgiveness is

HARD

.
I have to tell you that I think true forgiveness is when you don't

WANT

to forgive – when they don't deserve the forgiveness – when they don't even care if you forgive them or not – when it is

IMPOSSIBLE

to forgive.
That includes

US

! We don't deserve forgiveness. We live our lives many times as if we could care less if Jesus forgives us or not. You

MUST

forgive yourself for your sin. Take ownership of what you've done. Admit it, confess it to Jesus and leave it in the past. But do not skip the

"forgiving yourself"

part. You can have remorse. You can feel regret for what you did. And you also might have to live with the consequences of that sin. But you cannot hold yourself to a different standard then Jesus Christ holds you to.
For those that do not have a

personal relationship

with

Jesus

, you need Him. So

what

does that

look

like? For me it was placing my faith and my life in Jesus Christ. First believing He was God's only Son. He came to the earth. He lived a perfect life and died for my sin on the cross. I asked Him to

forgive

me and I turned away from my sin and placed

my trust

in

Him

forever.
Could it be that whatever you are going through right now, might be because you haven't dealt with your crud? Could it be that you are refusing to forgive yourself? If you're holding anything against yourself for choices that you made, and you have asked Jesus to forgive you –

YOU MUST FORGIVE YOURSELF

. If you refuse to forgive, "neither will your Father forgive you…"
"Whenever you stand praying,

forgive

, if you have

anything against ANYONE

, so that your Father who is in heaven will also

forgive you

your transgressions. But if you

do not

forgive, neither will your Father who is in heaven forgive your transgressions." – Matthew 11:25-26
Deal with your CRUD. Or your CRUD will deal with you.