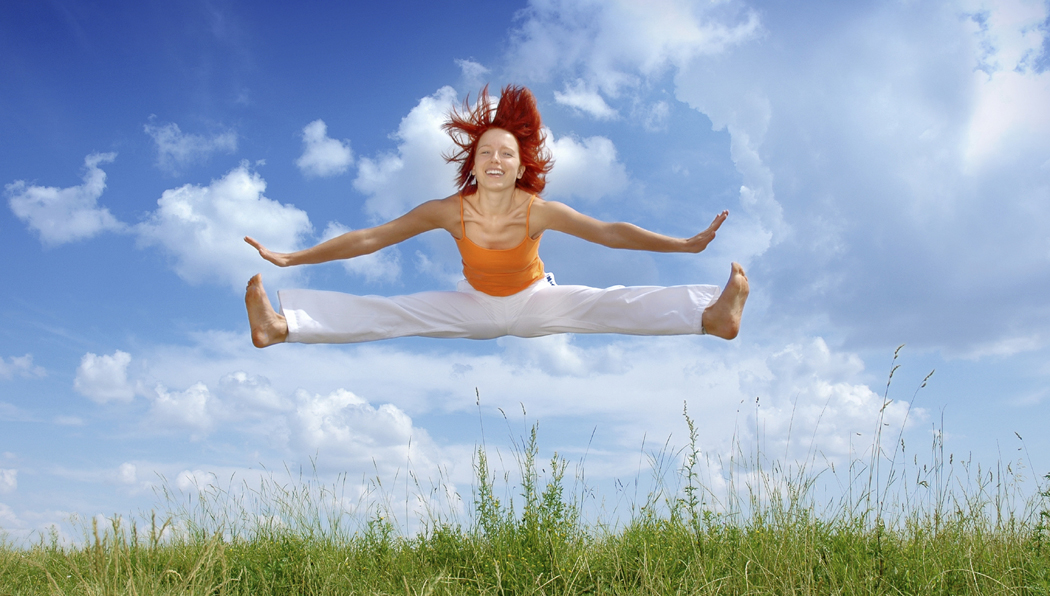 30 Aug

When The Cheerleader Needs a Cheerleader!
So God has called you to do something and you are diligently working toward that goal, trying to do the things that God has asked you to do through obedience, faith, hard work and trusting Him for the results.
(In your best boxing ring announcer voice)
"Now stepping into the ring, in this corner…please make welcome, (AAAHHHHH) the

MINISTRY CHAMPION OF THE WORLD

…(AAAAAAHHHHHH)…
SONYA..(SONYA).. (SONYA)…

AWESOME SAUCE

 (

awesome

) (

awesome

) (

sauce

) (

sauce

) BRUUUUUUUUUNERRRRRRR!" 
And the crowd goes wild…right?
WRONG! Nuttin'. Nada.
No one is cheering for you. No one is giving you high-fives or crying tears over your awesomeness. In fact, maybe they're giving you unsolicited advice or maybe they're just flat out telling you how wrong you are and how you need to stop doing what you're doing and do something else. Or maybe they ignore you. Maybe they don't care at all. 
I feel like I do an awful lot of cheerleading for others. So what happens when the cheerleader needs a

CHEERLEADER

?
Got this sweet note from a lady from Nebraska from the conference last weekend.
"Hi Sonya, I was in the Concord, Ne group yesterday. I would like to encourage you in something if I may…yesterday you mentioned something about women coming up to you after you have talked telling you that they

COULD

do what you are doing also but they

CHOOSE

to stay home and take care of their families.
Like YOU do not think that your family is important?
This is what I believe God wants you to hear… If they are not doing what you are doing because they feel they need to be taking care of their families, then they are not called to be doing what you are doing. End of statement. For you to be doing what you are doing, sharing your past, sharing your pain, sharing your trauma, and sharing your victories that God is giving you, that takes a calling that God has given you. You have a calling, you have an unction from the Holy Spirit, and you are highly anointed for what God has called you to

DO

.

PERIOD

. They are not.
It shows a high level of immaturity and pride for women to come up and tell you that. They are boasting, and their lives will not show fruit of God's favor and blessing. Take comfort in knowing that you have the favor of God and his anointing on your life. Your pain is

HIS

gain for you are reaching into the mire and mess of wounded women

AND

men all over the world and bringing them in to

HIS

kingdom. Thank you for your willingness and transparency with such a delicate topic! God bless you!"
God has given me a

GREAT

group of people who love me and support me and cheer me on. They pray for me, encourage me and push me to be more like Jesus. I'm blessed to have that in my life. And I do

NOT

take it for granted. But there are people that do not care at all what I do, nor do they want to hear about what's going on in this ministry. (How can they not see the awesomeness?!? You can roll your eyes now.) People have opinions about how I should run this ministry. What I should do and what I should say. And they

LOVE

to share their opinions with me. (smile folks)
Has God called you to do something? Are people cheering you on or are you feeling discouraged? Here's a few things He's taught me.
#1

MOST

of the time God asks you to do something, it's gonna be you, yourself and you. Ha! In other words, there will be people that are supportive and maybe even encouraging like this lady was to me. But most of the process is lonely and you find yourself out in the boat –

ALONE

. You need to know that with

JESUS

, you've got

EVERYTHING

you

NEED

.
Trust Him, even when no one is cheering you on. And even if they are, you still need to trust HIM.
It's not

MAN

that directs your steps and counts the hairs on your head. It's Jesus Christ who has created you and called you according to

HIS

purpose. If God has asked you to do something then His opinion is the only one that counts. It's

HIS

ministry. He's called

YOU

! So

YOU

need to trust Him alone and

DO IT

!
#2 You are always

WAY

more excited about your ministry then everyone else. And

YOU SHOULD BE

!!! It should be your passion, your calling and where you spend a bunch of energy. If you're anything like me, you might struggle with

NEEDING

someone's approval. And I'm just going to tell you…it hardly

EVER

comes as much as you feel you

NEED

to hear it.
God has made it abundantly clear to me that I am

NOT

to get my affirmation or worthiness to be loved or "approved" by man

EVER

! And He's even gone so far as to tell me that He and I are going to keep working on this until I get to heaven because it's the area that I struggle with most because of my past.
 

CRUD.
If you grew up like me and you were on your own and alone in the world, or you grew up in a home that had conditional love, no love or maybe you were ignored all together, you tend to operate out of a motto that says, "I'm on my own, I'll do it myself, I've always taken care of myself and that's all I can really depend on." We want to know that people care. But more truthfully, we want to

BELIEVE

that they care. Do they choose me? Do they love me? Or do they just tolerate me? It can be very difficult for someone like me to truly believe people when they do show love and support, because we're always waiting for them to

TAKE IT BACK

.
And that's why a personal relationship with Jesus Christ is

SO

hard. Number one, we want to be the boss of our lives, and number two, we probably struggle with wondering if Jesus truly loves us or if that love is only for the "other" people. So will He truly love me? How long will it last? Or will He somehow take that back once He sees all the things that I do wrong?
CRUD, CRUD, CRUD!
It's my

CRUD

. Remember we all have it, right? Dealing with your crud is not a one and done. You keep dealing with your crud until it doesn't cause a response that controls your reactions to the things that happen in life. As life happens, the crud will keep coming and we must learn to deal with it

AS IT COMES

so that we don't open the door for bitterness and anger to get a foothold in our hearts.
#3 You're not as cool as you think you are! I

WANT

to be cool, but I'm just not. The people in your life that have known you and watched you go through all the ups and downs,

KNOW

who you are. They've seen the immaturity, the temper tantrums, the jealousies, the failures, and the un-Christ-like behavior. We are our worst witness. I think about all the times I've messed up and it's a miracle that Jesus allows me to do what I do.
My prayer is always that those that love me and support me

KNOW

the crud and love me in spite of it. After all, they've got crud, too. People that love you and push you towards Jesus Christ are the best allies to have in your corner. Why? Because, they keep you humble. They tell you the truth and they won't put up with stupid, immature attitudes. They should also cry with you, pray with you and cheer for you. But if they knew you when…there's not much that will

IMPRESS

them. Ha! You'll want to scream, "Look at me, didn't I do good? And they'll be like, "Can you get outta the way. The game's on."
When God calls you to do something, He's called YOU. Not anybody else. If He wanted someone else, He would've called them.
You don't have to be an expert. Guess what? You probably are

NOT

the expert. What He wants is a willing heart, obedience and your best.
It's great to get support. It feels really great! But remember, Jesus is the only opinion that matters. He also gets ALL the credit.
So what has God called you to do? Trust Him, don't worry about man and just

DO IT!

If you need to, go out and buy your own pom-poms. You can be your own cheerleader!