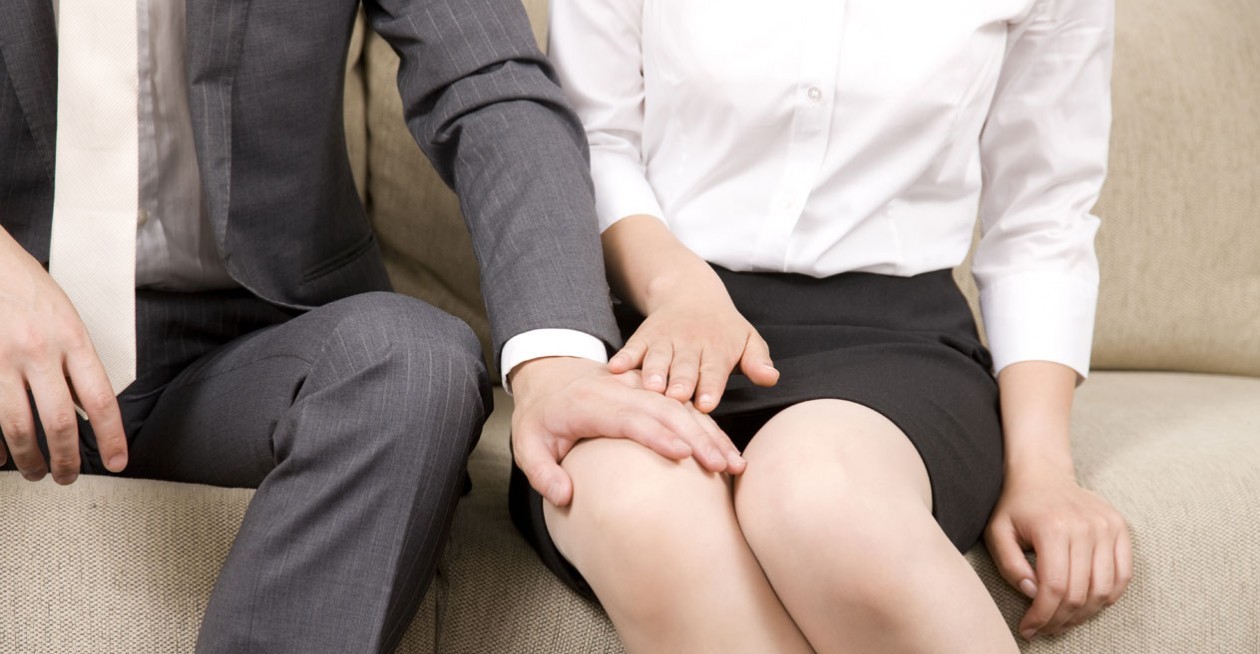 11 Dec

The Truth About Misconduct
Time Magazine has published the faces of the VOICES that have come forward as the "PERSON of THE YEAR!" Depending on your experiences, this is either GREAT news or TERRIFYING news. 
As allegation after allegation has come out over the last few weeks regarding sexual misconduct, I wonder what the men in this country are feeling? I'm thinking if you have ever forced yourself on another human being or bullied or harassed anyone in a sexual way, you should be afraid. VERY AFRAID! It seems that many people are finding their "VOICE" and are coming forward to tell their stories. It makes me feel proud that they would feel empowered to do that. It also brings up many disturbing truths about our society, the church and how we should respond in these difficult days. Do we smile and talk about the latest tech gadgets or recipes or who is marrying a prince or are we going to TALK about this issue and decide what our stand will be?
THOU SHALT NOT LIE.
Lying about rape, assault, or ANY abuse is WORSE for those that have the guts to come forward and tell the truth. I can't speak for anyone but myself, but it devastates me personally when I hear that someone has "made up a lie" about someone hurting them sexually. I can't imagine anyone making up such horrible lies when so many have suffered and died in truly abusive and violent ways. This always feels like a triple betrayal. It hurts me desperately. The damage that this causes to those of us that have survived, is insurmountable.
It's as if the liar has participated in the actual rape of all of us victims. 
AND THE TRUTH SHALL SET YOU FREE.
Again, I can only share my own truth, but what it took for me or for anyone to come forward and tell, is at bare minimum – terrifying and paralyzing. Not only are you ripped wide open to have to RELIVE your pain, shame and fear, you are often put in the position where you must DEFEND yourself and answer questions like, "Why didn't you…?" Or "How could this happen…?" Or "What did you say, wear, do," etc. You worry about people's reactions, will they believe me? What if they don't?
There are also LOTS of definitions for the word "HARASSMENT".
This is what the U.S. Equal Employment Opportunity Commission has to say about harassment.
Unwelcome sexual advances, requests for sexual favors, and other verbal or physical conduct of a sexual nature constitute sexual harassment when this conduct explicitly or implicitly affects an individual's employment, unreasonably interferes with an individual's work performance, or creates an intimidating, hostile, or offensive work environment.
Sexual harassment can occur in a variety of circumstances, including but not limited to the following:
The victim as well as the harasser may be a woman or a man. The victim does not have to be of the opposite sex.
The harasser can be the victim's supervisor, an agent of the employer, a supervisor in another area, a co-worker, or a non-employee.
The victim does not have to be the person harassed but could be anyone affected by the offensive conduct.
Unlawful sexual harassment may occur without economic injury to or discharge of the victim.
The harasser's conduct must be unwelcome.
Were you raped? Did someone grope you? Were there threats made in order to coerce you to participate regarding your job, your family? Was there intimidation or sexual innuendos made about you or your body? What if you were a willing participant at first but then changed your mind and said no? What if you felt powerless? What if you were embarrassed? What if you were afraid for your life or for those that you cared about? What if you were suddenly overlooked for advancement because of your decision to say no? What if you were told that no one would believe you, especially since you were "into it" at first? Hmmm.
What if I told you that I was told over and over again-
"If you tell anyone, I will hurt you!"
"No one will believe you!"
"You want this, Sonya. 

Look at you… you

WANT

it bad."
"You

WILL

do what I want or I

WILL

hurt your mom!"
"You're a dirty girl and you

WANT

it."
I didn't want it. I NEVER wanted it. After a while, I learned to not cry because that is the very thing that turned him on most. If I showed fear or if I cried, that is what drove him to do more and more evil things to get the high that he felt at hurting me. I was threatened, overpowered, manipulated and tortured. I was afraid. I knew what was being done to me was wrong. I knew I had to tell. So I did.
We must continue to believe, support and encourage anyone with a story to come forward and tell the truth. Then we must react and DO something about it to help. 
This kills me to say this out loud but I've heard Christian men that I love and respect, 

JOKE

about all the accusations as if they are "over board" or worse, unbelievable.
Oh ya, it's super funny, right? Because it's every girl's dream to be touched, groped and degraded with sexual words and innuendo. And for sure…it's her dream (as was mine) to get to perform oral sex for her boss, teacher or trusted adult in order to get to keep her job, her place on the team or for her safety. Not being valued or respected because of her brain or her contributions to the company, or her talent, but to be objectified because of HIS crud and inability to control himself. He wants it. He wants it now, therefore he's going to take it. No matter what. Why? Because he thinks he can.
Do you have

ANY

idea what it feels like to be intimidated and forced to do something? Probably not. The fear. The betrayal and the horror of wondering what will happen if you say no! You can't possibly know what is going through the heart and mind of someone who feels like they have

NO OTHER OPTION

but to do what they've been told

MUST

happen in order for things to be okay. 
I'm all for funny, but

WHAT IS FUNNY

about this, people?
What do your jokes say to those of us that have been hurt and need to come forward and tell our stories? Will you believe us? Will you stand with us? Or will you make jokes and worse turn your back on us like

WE

are the ones that have done something wrong for telling?
We MUST have open, honest conversations about what "consensual" means and what "NO" means. God has a perfect plan for ALL of this and when we take a different path then His way, EVERYTHING gets messed up. As a mom, the idea that my boys could or would force themselves on a woman EVER, is devastating to me. Even though I can't begin to think of such devastation, I MUST have these conversations with them over and over so that the door stays open for truth to be heard.
Just because you

WANT

something or someone, doesn't mean you

TAKE

it. There's this little thing called

"SELF CONTROL"

and

ALL

of us could use some major adjustment and realignment regarding this critical component of life. It separates us from the animals. 
I think about all the men in this country that are working hard to provide for their families, they love their wives and love their children. Thank you for your faithfulness. They wouldn't think about hurting a girl or forcing themselves on anyone. But you almost feel like they're on the verge of extinction. The sexual perversion is EVERYWHERE. It's not just MEN who are in the hot seat.

WOMEN

are also being arrested and convicted at an alarming rate for sexual misconduct, abuse and even sexual violence.
I'm thinking about that old phrase "Who are

WE

when nobody's watching?"
These acts are usually not out in the open. They are kept hidden in darkness. The light exposes the darkness and all of us have sinned. ALL of us are capable of horrendous acts of sin. ALL OF US. The moment that you say,

"NOT ME!"

is when you should be afraid. My

ONLY

hope for anything is Jesus Christ. I feel like I am throwing myself at the mercy of His feet daily as I try to live a life that honors God and points people to the saving truth of Jesus. And so we must have compassion and accountability for those that have hurt others and have acted in ways that are wrong. Consequences that are upheld and carried through. Forgiveness, truth and love with real education and training to reprogram incorrect thinking. All of that takes time and money. God loves the ones that hurt me sexually. Do you get that? As hard as that is for me to say, it's true. Jesus loves the guy that tortured me and sold me to other men to rape and hurt me. He

HATES

what he did. These men and women who are accused of hurting or harassing others, they need truth and support, too. They need help, and forgiveness.
So we have a choice to make. We are going to stand for the truth, or we're going to stay silent and allow this to keep happening in our work places, schools, churches and homes. If you have been hurt, TELL SOMEONE. Keep telling until someone hears you and takes steps to help you. If you see something that you

KNOW

is not right,

TELL SOMEONE.

Keep telling until the victim gets the help they need. If you are hurting someone else or have hurt someone in the past,

TELL SOMEONE.

Stand up, tell the truth and make it right.
The truth

SHALL

set you free. 
And finally, to all those that have had the guts to come forward, you might not have had your picture in a magazine but every time one of us tells the truth the darkness

CANNOT

stay hidden.
I'm grateful but heartsick too, to think about where I would be if I had not had the courage to tell my story. Telling my story saved my life. In EVERY way. 
I pray for all of us to have the courage to tell the truth and take a stand!