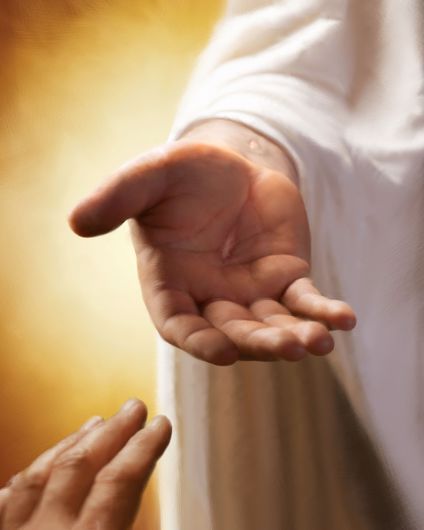 27 Feb

Scars
I have scars.

 
Scars from cuts and blunt trauma. Scars from burns and whips. Scars from wire hangers. Scars from curling irons, and broken glass being thrown and cutting my skin. A zipper that was pulled up and down on bare skin in order to get "caught" in the zipper and break the skin. 
Those are the scars you can see. There are many scars that you can't see.
I have scars from being told that I was a dirty girl. I have scars from people that were supposed to love me and care for me but instead hurt and abused me. I have scars from friends that said that they cared, but then threw me away. I have scars from believing something was true and finding out it was a lie. I have scars from being unwanted. I have scars from being unloved. Loss of things I dreamed of that will never happen. Disappointments. Shame. Hurt. Fear. Sin choices.
Scars, scars, scars!! I'd give anything to get rid of those suckers. People spend a lot of time and money trying to "erase" their scars. Oh that there could be a magic cream or pill that would take it away as if it were never there. When I see my scars they represent hurt and pain and my proof that I was unloved and unwanted. I hate them.  
But then there's Jesus.
Once again Jesus takes my entire earthly belief system and the human plates of what I know about Him and everything shifts on it's axis because of His word. No. That's not it. It's more like the Atomic Bomb has gone off. No. It's more like a giant meteor has hit the earth and everything is fruit basket upset. No. It's Jesus. He exposes and changes everything.
Then he said to Thomas, "Put your finger here, and look at my hands. Put your hand into the wound in my side. Don't be faithless any longer. Believe!" – John 20:27
JESUS HAS SCARS! He has scars. The perfect holy lamb of God who knows all and can do all has scars. Let that sink in for a minute. The spotless lamb has spots. Jesus has crud. He did nothing to deserve that sinful crud, but He has it, nonetheless. It's unthinkable. Jesus dies a horrible, undeserved death on a cross. Crud. He raises back to life and reveals Himself and His SCARS to us.
The only man-made thing in heaven are the scars of Jesus.
He could've erased them. He could've made them disappear but He didn't. Why?
They are part of His journey. They are a part of who Jesus is. His hurt and pain and betrayal and abuse by those that knew better but didn't do better by Him. Crud, crud, crud. His hurt, rejection and sacrifice boldly scarred into His precious body ETERNALLY! 
What are your scars?
Maybe you have a physical scar. A rise in the skin, a discoloring, graphed together by time, tears and torment. The cancerous loss of a breast, the stab of a brutal rape, the slashes of a suicide attempt, a car accident, a missing limb. A constant reminder of the hurt. Or maybe you have scars that none of us can see. The ache in your heart at the loss of a baby, betrayal of a spouse cheating on you, loss of the dream you had for yourself, disappointment, fear, abandonment, rejection, hurt, anger, hatred.
Scars are unique and tell a story. Scars are the physical proof of crud. Crud is a result of sin in this world. Sometimes our crud is man made. Sometimes our crud is self inflicted. I understand what it's like to be hurt. And no one gets to tell you how long is "too long" to hurt. That is between you and Jesus. None of us are going to get through this life unscathed by crud.
The bigger the wound, the deeper the cut, the thicker the scar. The harder you fight to deal with that wound, the greater the SCAR will heal.
But make no mistake. It's hard work dealing with your crud. How you deal with it, makes all the difference. Many of us have refused to deal with our crud which has caused major scarring. Which makes the attempt to begin to deal/heal, even harder. Do not be afraid. Do NOT be ashamed of the scar. Even Jesus had scars.
The bible is loaded with how much Jesus loves us. But I have to say this expression of love that Jesus KEPT His SCARS-completley takes my breath away. Think about it. Jesus is the greatest plastic surgeon ever. Yet…He kept His scars. I am shocked by this. Maybe it's because a Savior such as Jesus, with ALL power – would not only love me but SHOW me that He loves me in a way that in the depths of my soul, I could truly understand. My scars-my pain. His scars-His pain.
When Jesus chose to keep His scars, He didn't want anyone to feel sorry for Him or to remind all of us how despicable we truly are to do those things to a blameless King. Jesus is NOT ashamed of the scars. He wears them to show us we are NOT alone. He is one of us. He understands. And those scars never stopped Him from being who He truly was. His hurt and pain happened. The scars prove it. They were important enough to not "erase" but they also didn't stop Him from living the life He was supposed to live. He never gave up. He never quit. He didn't feel sorry for Himself.  He felt the pain, dealt with the crud of all that rejection and hurt and loved anyway!!! He forgave. He loved. He lived!
Your scars are proof that the crud happened but also, that you made it.
You survived. God has a plan for your life. What will you do with it? Keep trying to hide or erase your scars of crud? Feel sorry for yourself? Or not quit, not give up and live the life that Jesus wants us to live. Forgive. Love. Live!