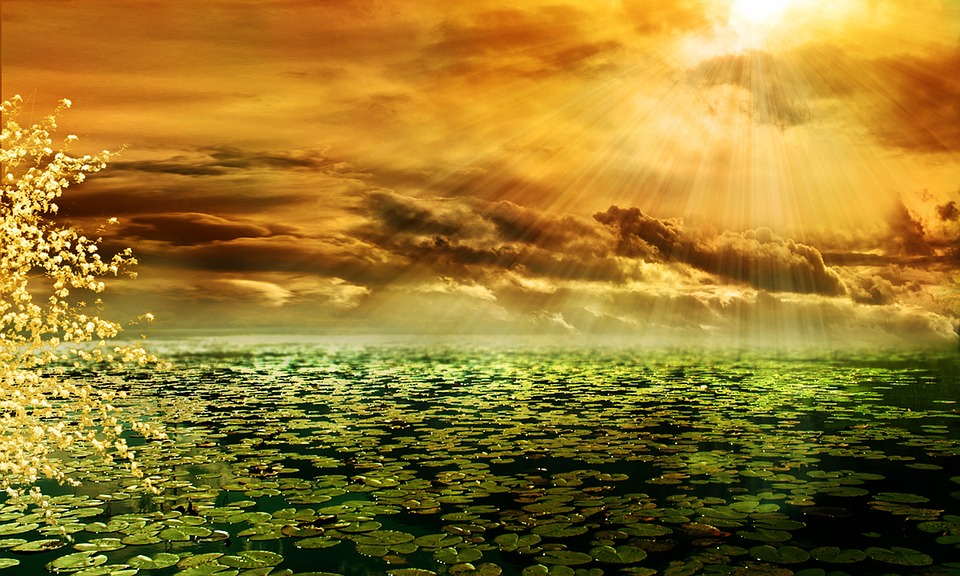 11 Sep

BLOWN IT? CHANGE.
I got this from my website. Very

RAW.

Very REAL.

Being honest with ourselves is a great start. But what do you do if you've blown it with the one you love?
"Wow. Where do I begin? I came home last night to a note that said, "If you love me, you'll read all three of these posts! P.S. This is not a joke. P.S.S. I mean it. It's non negotiable!"
I wasn't sure what to think. My wife is pretty calm and doesn't get upset very easily. So I knew that I better read this.
There's so much to say but I'll try to limit my remarks to only a few. I didn't know that I was a man that didn't know what he was doing. I know how to have sex. I know how it works and what the end goal is, but if I'm being honest I stick to the two main areas on her body. I didn't even think to ask her if there were other areas that she'd like for me to know about.
As I'm thinking about this, I think she tried to tell me but I didn't want to hear it. She'd mention things that sounded interesting to her but they sounded out of my comfort zone to me so I didn't follow through. Maybe I hoped that she'd forget it and move on or just be content with what I was doing already.
I consider myself to be an intelligent man and I believe that maybe that arrogance is how I find myself here now writing to you. I feel like I am learning how to make love to my wife all over again. I was focused on my own needs and sadly not worried about hers. I was definitely not communicating with her and now, knowing that I need to begin to do that, I find that I'm out of my element.
What do I say? What do I do to let her know that I love her and that I care about how she feels about our sex life and about our marriage?
I want her to enjoy it. But now I feel almost embarrassed to try or to start. I feel stupid that I didn't do this earlier. Also, the thought has occurred to me, what if she doesn't want me anymore? What if I'm not enough for her? What advice can you give to those of us that have made mistakes but want to change? How do we do that?

BTW

, I love your music."
"First of all, can I just say that I totally appreciate your honesty. Seriously. It's refreshing. I can hear in your words the anguish that you feel because you finally understand that you've probably hurt your wife more than you ever realized. I think that's the first step to changing anything.
Admitting the truth. Saying it out loud. The bible says, "and you will know the truth and the truth will set you free." The place to start is telling the truth about

EVERYTHING.

Then God can begin to expose the darkness to light, clean it out to begin to heal those places that have been in the dark.
Welcome to the very essence of DEALING WITH YOUR CRUD!
Second, what advice do I have for those of US (I'm including myself in this) that want to change? CHANGE. That's right. Change what you're doing. Stop the old behavior and do something different. For me, I follow Jesus Christ. I ask Him to forgive me when I've blown it and then I ask Him to help me change and do things differently like He would do them. I trust Him. He's never failed me yet.
Third, what do you say? You tell your wife everything you've just told me and MORE. You tell her how much you know you've blown it and that you want her to trust you again and that you're willing to do everything to gain that trust. You ask her to forgive you and you ask her to share her heart with you and then you stop talking and YOU LISTEN! You don't try to fix it. You LISTEN. Hear what she has to say…really hear her heart. Sometimes when we've blown it, we feel so badly that we try to jump ahead and fix it before ever listening to the person that we've hurt. When someone is hurting, they need to be validated in how they're feeling. The way that we validate someone's feelings is we LISTEN. 
Fourth, forgive yourself. Now that you know to do better,

DO BETTER!

You can't control what she will do, but you can control how

YOU

respond. So

DO

better

NOW.

That's the greatest gift you can give your self and your wife. I have great hope for you and your marriage. She obviously loves you if she's reached out to you like this. Pray and ask God to show you what to do."
How am I qualified to respond to this? I'm sad to say I have blown it a TON. Too many times to count and the Lord has taught me what to do to own my sin, own my choices and deal with my crud. All of us could learn a few things from 1-4 above. 
Obviously, this man's wife loves him. Why do I say this? She is reaching out to him. She's telling him to read something that matters to her. She's hoping he loves her enough to do what she's asked. If she didn't care, she wouldn't ASK. MEN…WOMEN…if your spouse is ASKING for something from you, PAY ATTENTION!
He admitted that she tried to tell him how she was feeling and what she wanted but he didn't want to hear it.
How many times have we chosen DENIAL instead of hearing what our spouse had to say because we thought that it was going to take us out of our comfort zones, inconvenience us or maybe we'd have to give something more then what we were willing to give. No judgement here but could it be that your spouse has been asking and you've chosen to NOT HEAR it? We all love our safe little "comfort zones" but marriage is much like our relationship with Jesus. Total transparency. Honesty. It's

ALL

or nothing. Holding anything back is not being honest with the one that we're suppose to love the most. I'm so guilty of this. Ugh. Being vulnerable is HORRIBLE. I get that. It's not fun and you do run the risk of getting hurt or worse…rejected. I know how hard it is to open yourself up to total rejection. But what is the alternative? Never knowing what could have been? Not trying? Giving up? Don't let denial keep you from the marriage that God wants you to have.
And what about the wife leaving that note for her husband? The guts that it took his wife to leave a note like that for him was pretty impressive and just flat out brilliant. She took a huge risk doing that. HUGE risk with potentially zero reward but she did it anyway. He could've blown it off. But she loved him enough to try to communicate how she was feeling.
Another HUGE lesson for all ALL of us is TAKE THE RISK! TRY! It's always worth it to try to WORK ON OUR MARRIAGE. ALWAYS!
We can't control what others do but we can control how WE respond.
COMMUNICATION – We must be willing to always communicate no matter what. Asking for what we need and dealing with ANY and ALL CRUD that comes up AS it happens. We can't have intimacy without communication. That means talking it through even when it's hard or potentially negative or hurtful. I know we all hate that, right? But regardless of how HARD something is, DIVORCE is HARDER. ALWAYS COMMUNICATE!
FORGIVENESS – We must be willing to FORGIVE each other when we blow it. Notice I said, "When." As a person who has blown it too many times, I appreciate grace and forgiveness from my spouse. I also have had to extend that grace and forgiveness when I've been hurt. Forgiveness doesn't say that what was done is okay. But holding on to the anger is not going to hurt anyone more than

YOU.

Why would you do that to yourself? And what if someone does that to you?
I've learned that

forgiveness

means you look at the hurt that someone caused you and you

release

them from the

debt

that you think they

owe

you.
RELATIONSHIP – I have a relationship with Jesus Christ. He has changed everything in my life. He's taught me how to live differently, think differently and respond differently. See, I couldn't get to heaven on my own. I wasn't good enough. No one is. My sin separated me from a holy God. So Jesus came to the earth as a baby, lived a perfect, sinless life and died on a cross to take the penalty of my sin and yours. And by faith I place my trust in Jesus Christ. I ask Jesus to forgive me and I turn from my sin. And I follow Him for the rest of my life, learning all I can about Him and His heart and plans for my life in the bible – God's word. When I blow it, I ask Jesus to forgive me and He does and then with His help, I continue on with my walk WITH Jesus. I'm loved. I'm never alone and I am free from my sin to live the life that Jesus has planned for me by serving Him and serving others. Sounds too simple, right? Well, it isn't. Trust me. What it took to save someone like me is too much to count. What it cost Jesus to die on a cross and take all the sin of the world, TOO MUCH TO COUNT. But He did it. For me AND for you. He took me just as I am. He'll take you, too.
Will you trust Him?
The last thing I will SHOUT till I have no voice left is, it's never too late. Marriage is about love, trust, forgiveness, GREAT sex and all kinds of grace and mercy. It's okay to not know what we're doing. We have a Savior that knows EVERYTHING and He can guide us on all of this so that we are NOT alone and we're not "guessing" on things that are so important.
A relationship with Jesus Christ changes everything. It's never too late. So you've blown it? Who hasn't. CHANGE. Trust God to help you change and do better. And watch what God can do.